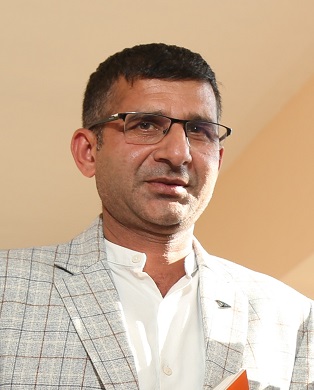 Dr. Mahesh Kumar Sharma
At SOM, we strongly believe in a holistic growth of our affiliates which further fosters a vibrant and sustainable academic ecosystem. The role of mathematics research and education has evolved over the decades. It is imperative to adapt to the changing demands of industry and the society at large by training the next generation of students with modern era skills and competence. The development of skilled employable student graduates is at the heart of what we strive towards on a continuous basis. This includes development of updated curricula on a regular basis as well as continuously updating our laboratory and computing infrastructure. Towards this effect, let me share with you an important milestone achieved by SOM recently in successfully bidding for a Department of Science and Technology (DST-FIST) sponsorship that will be used over the next five years to further modernize our computational laboratory and departmental library facilities.
Currently, we are offering our flagship Masters in Science (MSc) in Mathematics and Computing program with the objective of integrating advanced mathematical learning with computing skills. The idea is to prepare graduates who are ready to be absorbed by the booming software industry all along having the extra edge of having a strong mathematical foundation. Within a decade since its commencement, we have had measurable success in terms of placement of our graduates in industry as well as students who have continued their academic profession as PhD scholars in different international universities. Buoyed by the success of this program, we are commencing a new MSc in Mathematics program from July 2019 that will primarily train students for a career in research in the mathematical sciences.
We have a dedicated team of well qualified faculty, all of whom have PhDs from reputed universities in India and abroad, who are constantly pushing the boundaries of cutting edge research and teaching methodologies. Once again, I invite all of you to connect with us and explore the plethora of opportunities that we have to offer to you.