Our facilities have been designed to meet the needs of Teaching and Research.
One computational research lab under FIST sponsorship grant.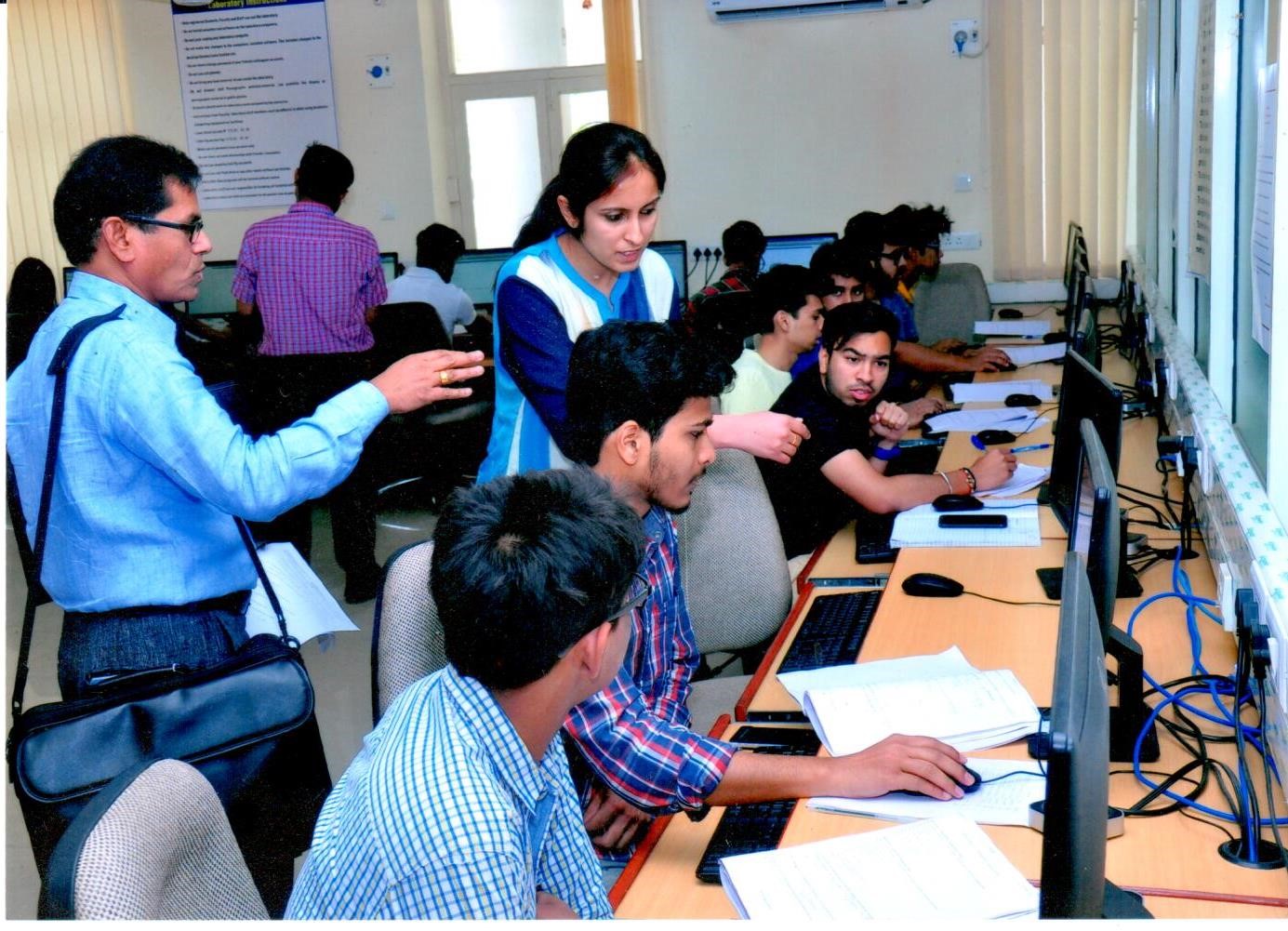 Infrastructure :
The School is located in the purpose-built and newly renovated G- Block of the institute.
Computing Facilities :
Students and staff of the School have access to various computing facilities of the institute. The School has two Numerical Analysis laboratories, one PG laboratory and one FIST laboratory equipped with modern computers, software"s and with printing facilities.
List of IT Infrastructure
Numerical Analysis Laboratory I & II
S.No
Details of Hardware/Software
Quantity
Equipment's
1.
Dell Optiplex 9020 desktop computers
(Intel core i7, RAM 8GB, HDD 500GB)
60
2.
HP DL180 G6 Intel Xeon E5640 Servers
02
3.
LCD projector
02

Software's

1.
IBM SPSS 20.0
30 Network Licenses
2.
MATLAB R2016a
Campus Agreement
3.
Mathematica 6.0
25 Network + 25 Individual Licenses
4.
Red hat Linux Enterprise Server 5 Academic Alliance
01
5.
MSDN Academic Alliance
Campus Agreement
6.
Microsoft Windows 8.1 SL
60
7.
Microsoft Office Prof. 2003
10
8.
Microsoft Office Prof. 2010
50
PG Laboratory
S.No
Details of Hardware/Software
Quantity

Equipment's

1.
Lenovo AIO M900Z desktop computers
(Intel core i7 6th generation, RAM 8GB, HDD 500GB)
30
2.
HP DL180 G6 Intel Xeon E5640 Servers
02
3.
LED projector
01

Software's

1.
IBM SPSS 20.0
30 Network Licenses
2.
MATLAB R2016a
Campus Agreement
3.
Mathematica 6.0
25 Network + 25 Individual Licenses
4.
Red hat Linux Enterprise Server 5 Academic Alliance
01
5.
MSDN Academic Alliance
Campus Agreement
6.
Microsoft Windows 10 SL
30
7.
Microsoft Office Prof. 2010
20
8.
Microsoft Office Prof. 2013
10
FIST Laboratory
S.No
Details of Hardware/Software
Quantity

Equipment's

1.

Lenovo ThinkCenter M720 Desktop Computers
(Intel core i7 8th gen., RAM 8GB, SSD HDD 500GB)

24

2.

Dell Mobile Workstation

01

3.

Brother Printer

01

Software's

1.

Microsoft Windows 10 Pro. SL

24

2.

MATLAB R2016a

Campus Agreement

3.

MSDN Academic Alliance

Campus Agreement

4.

Microsoft Office Prof.

Campus Agreement